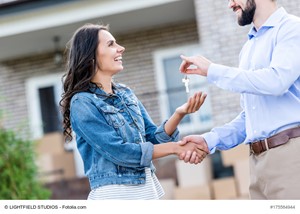 The right time to purchase a home varies from person to person. Meanwhile, buying a house is one of the biggest decisions an individual may make in his or her lifetime. As such, it is important to weigh your options closely to determine if now if the right time to buy a house.
There are several things you can do to get ready to pursue and buy your dream home. These include:
1. Make a Plan
Think about the steps you'll need to take to go from homebuyer to homeowner. Then, you can craft a plan to put these steps into action.
Also, it often helps to create a list of homebuying criteria. This list will help you narrow your home search and speed up the process of finding your ideal residence.
You should stay flexible as you conduct your home search too. The housing market fluctuates constantly, and if you maintain flexibility, you'll be ready to adjust your homebuying strategy as needed.
2. Get Home Financing
It usually is a good idea to get pre-approved for a mortgage. If you have a mortgage in hand, you'll know exactly how much you can spend on a home.
Banks and credit unions are available to teach you about all of your mortgage options. Thus, meeting with these financial institutions will enable you to learn about different types of home financing and make an informed mortgage selection.
Of course, you should not hesitate to ask home financing questions. Banks and credit unions employ courteous, knowledgeable mortgage specialists who are happy to respond to your queries. Therefore, if you are unsure about which mortgage option is right for you, these mortgage specialists can help you evaluate all of your options.
3. Hire a Real Estate Agent
A real estate agent offers expert guidance throughout the homebuying journey. He or she will help you find your dream home and submit a competitive offer to purchase it. Plus, a real estate agent will negotiate with a seller's agent on your behalf, help you prepare for a home closing and much more.
In addition, a real estate agent can provide plenty of support during your house search. He or she first will help you craft an effective homebuying strategy and search for properties that meet your criteria. Next, a real estate agent will set up house showings and keep you informed about open house events in your preferred cities and towns. And if a seller accepts your offer to purchase his or her home, a real estate agent will help you set up a property inspection and finalize your house purchase.
For those who are ready to purchase a home, it helps to be prepared. If you take advantage of the aforementioned tips, you can enter the real estate market as an informed property buyer. As a result, you may be better equipped than other homebuyers to enjoy a quick, successful property buying experience.