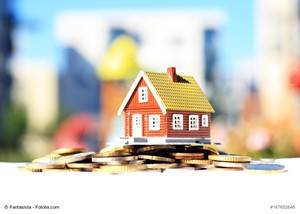 If you plan to submit an offer to purchase a home, there is no need to leave anything to chance. And in most instances, it is a good idea to put your best foot forward with your offer to purchase. That way, you can boost the likelihood of receiving an instant "Yes" from a seller and moving one step closer to acquiring your ideal residence.
Now, let's take a look at three tips to help you put together a competitive homebuying proposal.
1. Study the Housing Market
The current state of the housing market may impact the definition of a competitive offer to purchase. For instance, if the housing market favors buyers, you may face limited competition to acquire your ideal residence and can craft your offer to purchase accordingly. On the other hand, if the housing market favors sellers, you may need to submit an offer to purchase at or above a seller's initial asking price to secure your dream home.
Take a close look at the housing market and analyze market data. Then, you can differentiate a buyer's market from a seller's market and determine how much to offer for a house.
2. Weigh a House's Pros and Cons
A home has its strengths and weaknesses, and as a property buyer, you should dedicate time and resources to learn about all aspects of a residence. By doing so, you can determine whether a residence is right for you and submit an offer to purchase based on a house's age and condition.
Consider any home repairs that may need to be completed as well. If you understand the costs of potential home improvements, you can craft an offer to purchase that accounts for these tasks.
3. Collaborate with a Real Estate Agent
Submitting a competitive offer to purchase sometimes can be difficult for experienced and first-time homebuyers alike. Fortunately, if you work with a real estate agent, you can get the help you need to create an aggressive offer to purchase.
A real estate agent understands the ins and outs of buying a house and can offer expert insights into the property buying journey. He or she will teach you about the real estate market and respond to your homebuying concerns or questions. In addition, a real estate agent will help you find your dream home, set up house showings and keep you informed about residences that become available and fit your homebuying criteria.
Furthermore, a real estate agent can provide in-depth housing market data and insights. He or she ultimately can help you take the guesswork out of crafting a competitive homebuying proposal. And as a result, a real estate agent will do everything possible to ensure your offer to purchase matches a seller's expectations.
Ready to submit an offer to purchase your dream residence? Take advantage of the aforementioned tips, and you can bolster your chances of acquiring your ideal residence in the foreseeable future.